Mumbai commuters hit by rains, derailment
August 29, 2017 11:55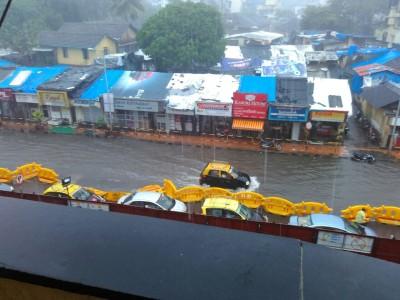 It's been a double whammy for Mumbai's commuters today.
While the derailment of the Mumbai-Nagpur Doronto Express's derailment early today had a domino effect on Mumbai's local trains plying on the Central Railway route, with services reporting a 20-30 minute delay, the incessant rains have played havoc with the road traffic as well.
With no sign of the downpour ceasing, the city's roads have reported massive water-logging, with vehicular traffic hit badly.
The arterial LJ Road in Mahim, central Mumbai, which connects the suburbs to the island city, has been made one-way following water-logging, with south-bound traffic barred for vehicles. This has had a cascading effect on other key roads that connect the city to the suburbs.
« Back to LIVE