'Ram Rahim a simple man:' BJP's Sakshi Maharaj supports Dera chief
August 25, 2017 20:33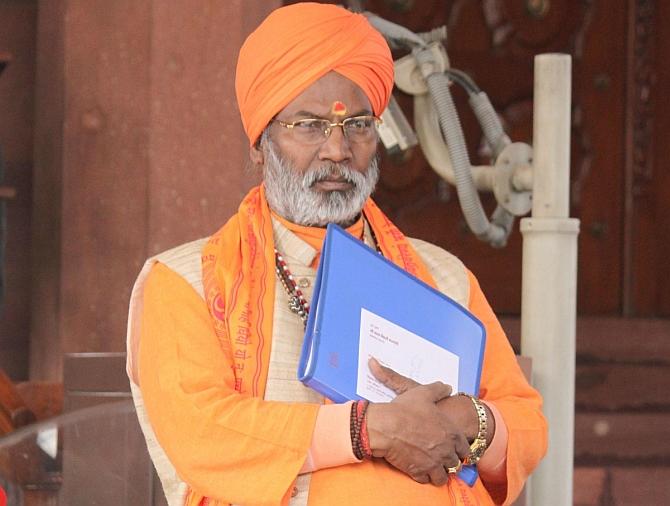 BJP MP Sakshi Maharaj on Friday came out in support of Dera Sacha Sauda chief Gurmeet Ram Rahim Singh, and said there was only one person against him while crores support him.
"Crores of people are supporting Ram Rahim, and only one person is complaining against him. Is one person right or are crores of people right?" the BJP MP from Uttar Pradesh's Unnao district said.
"There is so much of ruckus over it, law and order has been disturbed, people are dying... Shouldn't this be a consideration," he added.
"Can the Supreme Court or high court call the Shahi Imam (head) of Jama Masjid in this manner? He is also wanted in many cases... Is he their relative? Ram Rahim is a simple man so he is being harassed," Maharaj said.
« Back to LIVE