Hostage situation at Charleston; not a terror attack, says mayor
August 25, 2017 00:16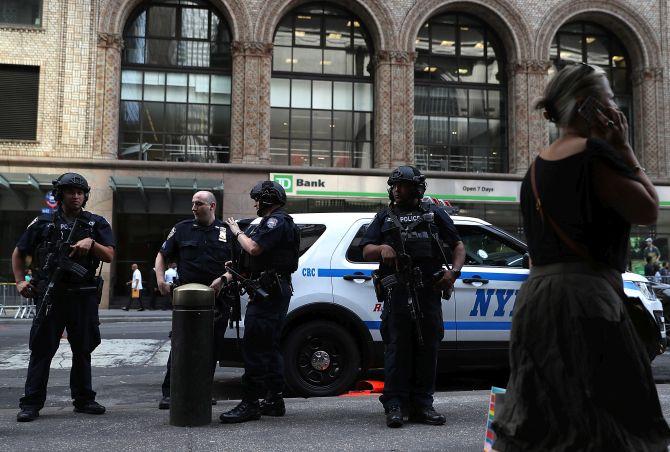 Charleston update:

Mayor John Tecklenburg said an angry employee shot one person and was holding 'a couple' of others hostage at a crowded restaurant during lunchtime in downtown Charleston, South Carolina.

Hostage negotiators were trying to talk to the man inside Virginia's, Tecklenburg said.

The restaurant is located on usually crowded King Street, a line of shops and nice dining that caters to both tourists and residents in South Carolina's largest and most historic city.

"This is not an act of terrorism. This is not a hate crime. It is a disgruntled employee," Tecklenburg said.

Police spokesman Charles Francis said that the employee was holding a 'couple' of hostages.

He did not give any details on the condition of the victims. -- Agencies

Image only for representation.

« Back to LIVE
TOP STORIES