Bihar floods cost 39 more lives
August 25, 2017 22:05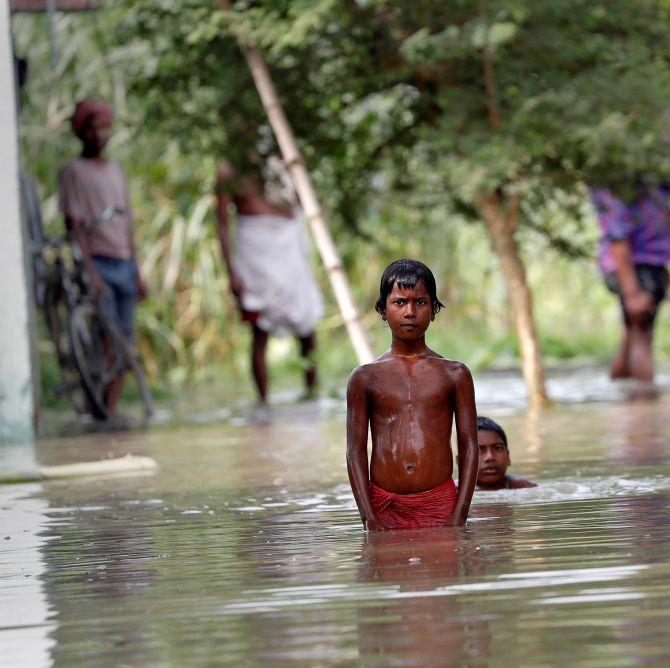 Bihar's flood woes continued with 39 more deaths reported today even
as authorities in deluge-ravaged Uttar Pradesh grappled to bring the situation under control.
However, the condition in Assam and West Bengal improved,wit h water receding from most of the affected areas.
The devastating floods that have swept across large swathes of human habitation have claimed 90 lives in West Bengal, 156 in Assam and 72 in Uttar Pradesh so far.
The toll mounted to 418 Bihar. A staggering 1.67 crore people in 19 districts in the state are bearing the brunt of the flooding.
However, the flood waters have receded at some places, prompting people to return home. The number of relief camps dropped to 368 from 624.
The situation in Uttar Pradesh remained grim. More than 24 lakhs people in over 3,000 villages are affected in 25 districts. More than 57,000 have taken shelter in relief camps.
« Back to LIVE
TOP STORIES