UP train crash: 156 injured, many in critical condition, says official
August 20, 2017 12:29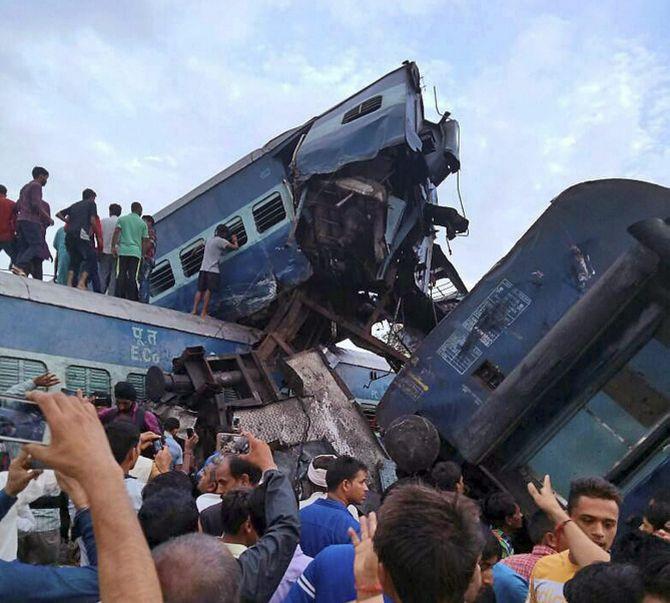 A senior Uttar Pradesh official today said that 156 people were injured in the derailment of Utkal Express in western Uttar Pradesh.
Many of the 156 injured were in a critical state, Awanish Kumar Awasthi, Principal Secretary to the Uttar Pradesh chief minister, said.
"A total of 156 people were injured in the Utkal Express train accident and among them many remain critical," Awasthi told PTI over the phone.
The Union railway ministry said in a release early this morning that 21 people were killed and 97 injured, 26 of them grievously, in the derailment yesterday.
The injured passengers had been admitted to various hospitals in Meerut and Muzaffarnagar.
Fourteen coaches of the high-speed train jumped the rails, with one of them crashing into a house by the tracks near Khatauli.
The train was coming from Puri in Odisha and going to Haridwar in Uttarakhand, normally a journey of about 36 hours.
Muzaffarnagar authorities have set up a control room to assist the families of those affected. The numbers are: 0131- 2436918, 0131-2436103 and 0131-2436564.
« Back to LIVE
TOP STORIES