Shun sensationalism, report on deliberations: Naidu to media
August 11, 2017 16:49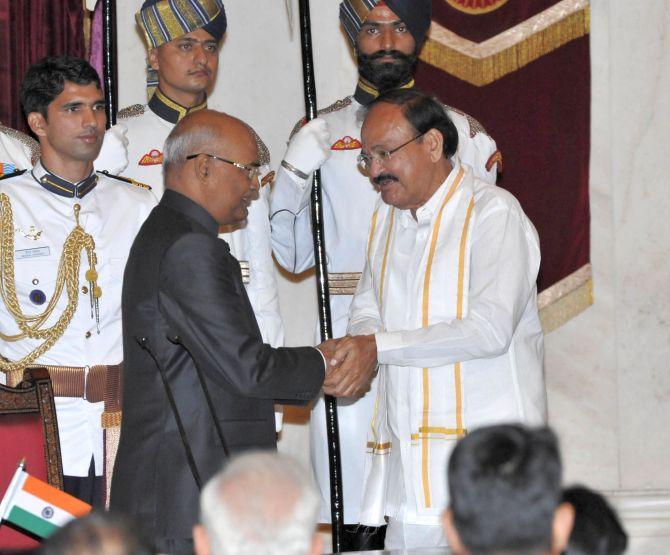 Rajya Sabha Chairman M Venkaiah Naidu today advised the media to shun sensationalism and focus more on constructive debates that take place in the House.

Citing a personal example, the vice president said that several years back as an enthusiastic member of parliament, he had gone in-depth into the issues relating to agriculture in India and gave a nearly hour-long speech. He said several members in the House came to him and complimented him on the exhaustive exposition on the various aspects of the issue.

However, next day, to his surprise, he realised that it had been completely ignored by all the papers, barring one. And that too mentioned just one line that Venkaiah Naidu spoke eloquently on agricultural issues. As members smiled and thumped desks, Naidu said the media was independent but as the Chairman of the House, he would like to convey the widely held feeling among the members that media should focus more on constructive debates.
« Back to LIVE
TOP STORIES