JNU student Shehla Rashid's dissertation returned over no Aadhaar
August 11, 2017 22:57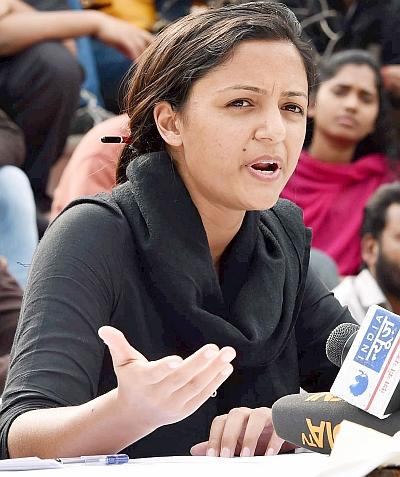 Former JNUSU Vice President Shehla Rashid today alleged that her dissertation was not accepted by the varsity as she did not produce her Aadhaar number on the submission form.
"The JNU administration has sent back my dissertation to my centre because I haven't mentioned my Aadhaar number on the submission form," Rashid said, adding that the varsity was pushing Aadhaar through the backdoor despite there being no mandate for it.
Alike Rashid's, dissertations of others students who did not provide their UID numbers were also sent back in the recent past.
However, JNU Registrar Pramod Kumar said mentioning Aadhaar was made mandatory in JNU after the UGC issued a notification on March 21.
« Back to LIVE
TOP STORIES