Hope for Vrindavan widows: SC constitutes committee
August 11, 2017 16:58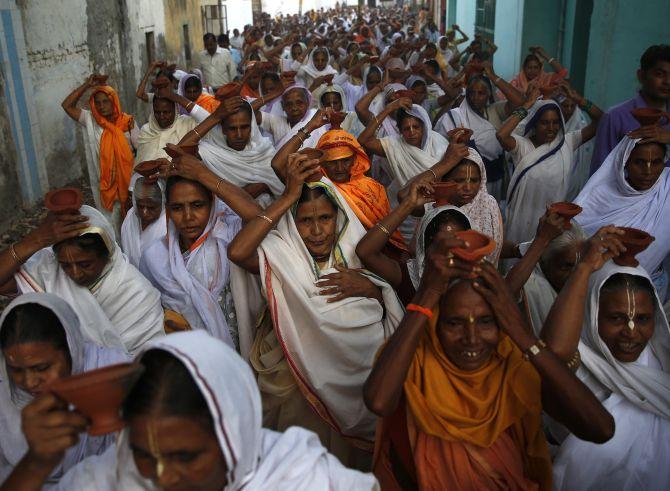 The Supreme Court on Friday constituted a five member team to ensure proper rehabilitation for the Vrindavan widows.

This committee is constituted to suggest steps and measures that could be taken to rehabilitate, compensate and make lives of the widowed women residing in Vrindavan better.

Earlier in July, the top court expressing concern over the plight of widows forced to live a life of destitution asked the Centre to frame scheme to promote their remarriage.

The court said that the Centre must take steps to remove the social stigma faced by the widows after being abandoned by their family, and to rehabilitate them by imparting skills, to make them independent.


« Back to LIVE
TOP STORIES