Dent in Opposition unity? Sharad Pawar skips meet
August 11, 2017 17:57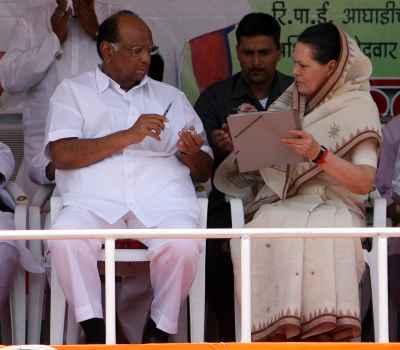 Sharad Pawar's party was a no-show today at the meeting of the opposition called by Sonia Gandhi. Pawar had earlier confirmed that he would depute a representative to the session. His turnaround comes after the Congress suggested that he had betrayed it in the recent Rajya Sabha election in Gujarat.
The anti-BJP front, already seriously dented by the exit of Bihar Chief Minister Nitish Kumar last month, now appears to have shrunk from 18 to 16 members.
In recent months, as the tension in Maharashtra between the BJP and its junior partner, the Shiv Sena, has swollen, there has been talk of Pawar back-channelling offers of help, suggesting that he could fill in if the Sena exits the government.
Top Congress sources say they are convinced that he sided with the BJP in Gujarat in covert cooperation while claiming that he remains committed to the league of parties that have come together to explore a joint effort in blocking PM Modi's re-election in 2019.
« Back to LIVE
TOP STORIES