Babri Masjid Case: Mosque can be built elsewhere to avoid dispute, says Shia Board council
August 11, 2017 15:33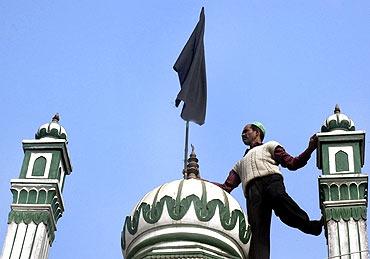 After the Shia Waqf Board told the Supreme Court that a mosque can be built at a distance, the court on Friday has commenced the cross-appeals hearing in the Ram Janmabhoomi-Babri Masjid case, to look for an amicable settlement of the dispute.

MC Dhingra, the lawyer appearing for Shia Waqf Board in the Ayodhya case, while speaking to ANI, said that the Shia Board has decided to leave the one-third land allotted to them, to avoid problems for both the religious denominations, in regard to their prayers.

"The basic reason is that even if in one-third area the mosque is built, they will use loud speaker, and similarly in the remaining area, temple will also have its loud speaker. Hence, this will create problem for both the religious denominations," he said, adding, "So it is better for the Shia board to bring upon a situation where there is no such kind of disturbance. I am of firm belief that if land is provided elsewhere, in a Muslim dominated area, then there will be no recurrence, at least on this score."

Briefly explaining the Shia Board's stand, Dhingra said that if mosque is built in the one-third area, there will not be any permanent solution to the long-driven dispute.
« Back to LIVE
TOP STORIES