Israel pitches solution to Cauvery water row
September 26, 2016 12:27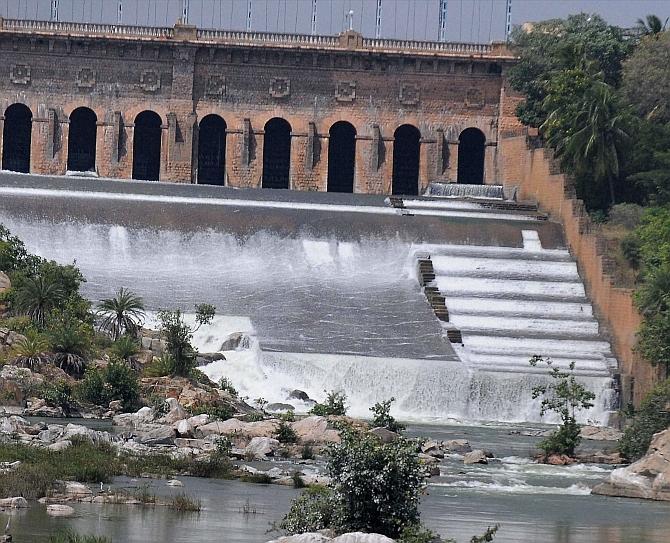 As a shortfall in rain exacerbates a decades-long dispute between Karnataka and Tamil Nadu over the water of the river Cauvery, experts from Israel have pitched a solution.
Israel's consulate general showcased its technological advancement in micro drip irrigation, a practice which Israeli experts say reduces the use of water for irrigation by 50 per cent.
They claim that by using this technique and ensuring proper fertilisation, the yield of sugarcane can be increased by 133 per cent.
A deficit southwest monsoon this year has meant despair for both states. Tamil Nadu wants its share of water released for the Samba crop, a type of paddy, which depends solely on Cauvery water to ensure the crop grows to substantial level before the Northeast monsoon sets in, or else its risks being damaged during the rains.
Karnataka says it does not have water to drink, leave alone for its crops. Experts have criticised the practice of growing water intensive crops in an area that has seen alarmingly deficit rainfall year after year.
« Back to LIVE
TOP STORIES