Japan confirmed Netaji's death to US within weeks: UK website
September 08, 2016 17:51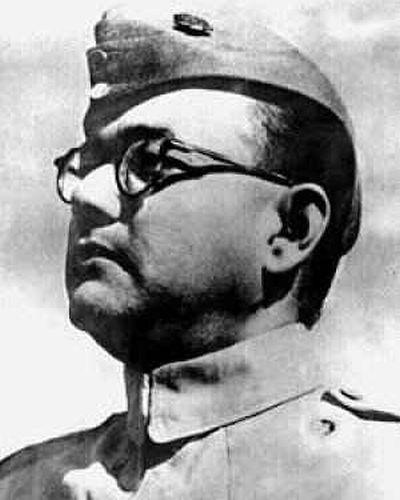 Japan had confirmed to the US within weeks about the death of Netaji Subhas Chandra Bose in a plane crash in Taiwan in 1945, a UK website set up to document evidence on the circumstances of the freedom fighter's demise claimed today.
Bosefiles.info says Japan's communication to the US in 1945 was an interim report and a prelude to the final report handed over to the Indian government in 1956.
The information had been sought by Lord Louis Mountbatten as commander of Allied Forces in India (then under British rule) and South East Asia.
The Commander of the Allied Land Forces in the South West Pacific, US General Douglas MacArthur, through the Yokohama Division of the Japanese Army sought information from Japan on 'Reported Death of CHANDRA BOSE" on behalf of Mountbatten on August 30, 1945 12 days after Netaji is believed to have been killed on August 18.
The latest disclosure is attributed to 91-year-old US-based Govind Talwalkar, the former chief editor of 'Maharashtra Times' who had received the documents from the National Diet (Parliament) Library of Japan on December 23, 2015.
« Back to LIVE
TOP STORIES