Why 130? PM asks officials to analyse India's low ease-of-doing-business rank
October 27, 2016 09:01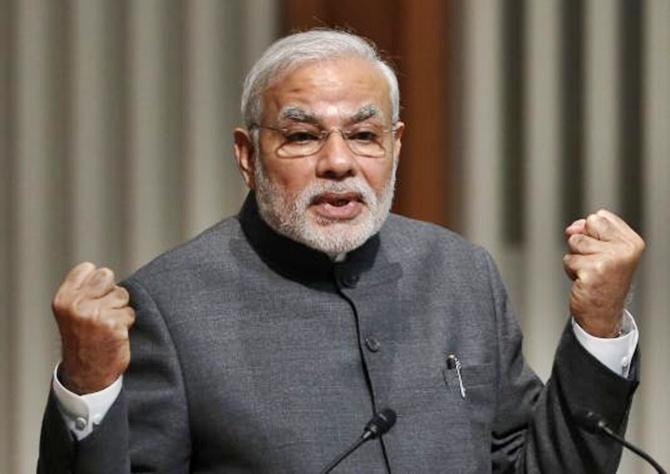 Prime Minister Narendra Modi has asked top bureaucrats to study a World Bank report that has dampened Diwali cheer, ranking India a low 130 among 190 countries on ease of doing business.
The PM sought feedback from the officials within a month and has asked the government's most senior bureaucrat Cabinet Secretary Pradeep Kumar Sinha to oversee the exercise, which will include an analysis by officials of the potential areas where there is scope for improvement in their respective departments and states.
PM Modi has set a goal for India to feature in the top 50 soon for ease of doing business and Union Commerce Minister Nirmala Sitharaman today said that target remains. But this year's rank is just one spot ahead of last year's revised rank of 131.
Though India improved on some things like faster access to electricity, resolving contractual obligations or starting a business, there were still many challenges. Registering a property, getting credit and negotiating the maze of taxes are still a big put off for potential and existing investors.
« Back to LIVE
TOP STORIES