US: 2 policemen shot in 'ambush-style attacks'
November 02, 2016 19:43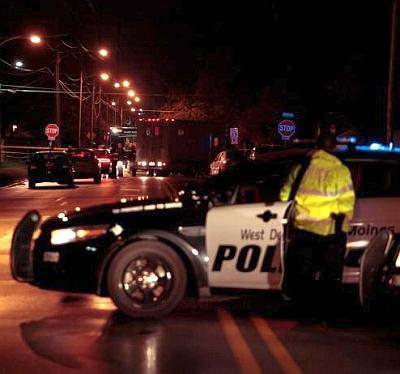 Two police officers in central Iowa were shot and killed Wednesday in a pair of "ambush-style attacks", the Des Moines Police Department said.
Police said both officers were sitting in their squad cars when they were shot and killed.
Authorities on Wednesday morning identified Scott Michael Greene, 46, as the suspect in the shootings that killed the officers from Des Moines and nearby Urbandale. They said Greene, an Urbandale resident, was last seen driving a blue Ford F-150 with a silver-colored topper.
"Greene is believed to be armed and should be considered dangerous," the Urbandale and Des Moines police departments said in a statement, urging people not to approach him but to call 911 instead.
Authorities in the Des Moines area appeared shaken by the double shooting, which came during a year that has seen bloody attacks on officers in cities like Dallas and Baton Rouge, assaults that fueled a sense of anxiety among law enforcement nationwide.
« Back to LIVE