Poll shows Clinton, Trump tied after new FBI email probe
November 02, 2016 22:07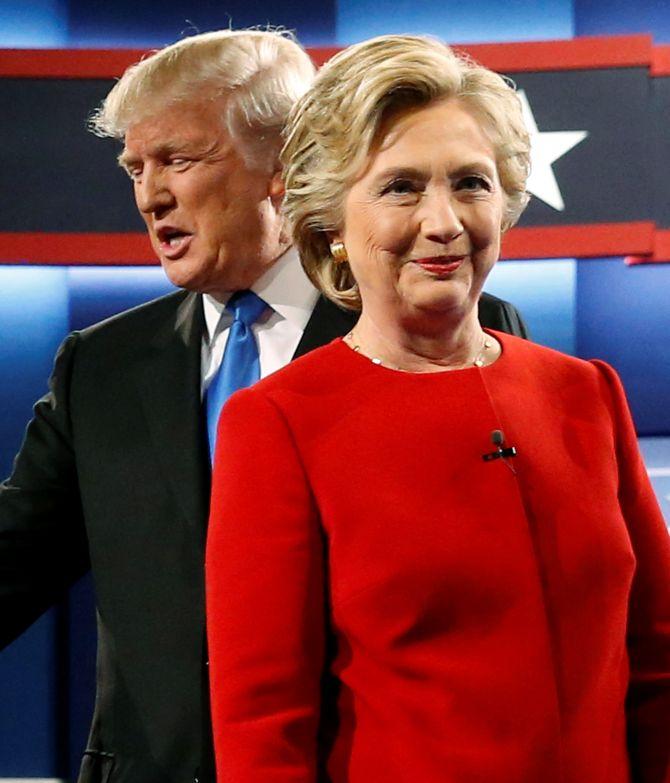 Hillary Clinton and Donald Trump are deadlocked in the first ABC News/Washington Post daily tracking poll conducted entirely after FBI Director James Comey informed Congress about additional evidence related to Clinton's use of a private email server while secretary of state, though the resurgence of Clinton's email scandal seems to have had little impact overall on the race.
The poll, which includes interviews conducted last Friday through Monday, shows Clinton and Trump both at 46 percent. Libertarian Gary Johnson is at 3 percent, Green Party nominee Jill Stein is at 2 percent, and another 3 percent are undecided.
The race has tightened significantly since the tracking poll began last month. In the first four nights of the poll -- the four nights immediately following the final televised debate between the two major-party candidates Clinton had a 12-point lead over Trump, 50 percent to 38 percent.
But that narrowed almost immediately, and in the following four nights, October 24-27, Clinton's lead was down to just 2 points.
« Back to LIVE
TOP STORIES