Anna Hazare questions lacunae in OROP
November 02, 2016 21:50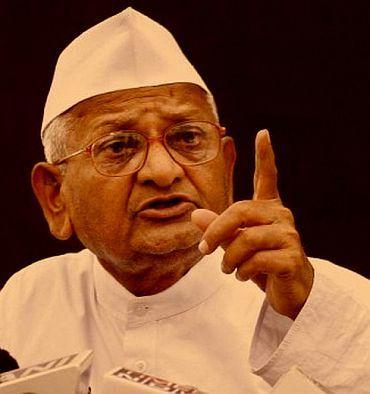 Attacking the union government over the alleged suicide of an ex-serviceman, social activist Anna Hazare today asked why the Centre had devised an "imperfect" One-Rank-One-Pension scheme.
Ram Kishan Grewal, 70, a resident of Haryana's Bhiwani district, ended his life last evening by consuming poison on the lawns of a government building in Janpath in New Delhi.
"The Centre and leaders are speaking about bravery of soldiers with much pride. But then why the lacunae were kept in OROP for the past soldiers. Grewal's death has raised many questions and the Centre has to answer them," Hazare told PTI.
Hazare, an ex-serviceman himself, reminded that he had demonstrated for One-Rank-One-Pension in the past. The veteran activist said that citizens of the country were "hurt due to the approach by the Centre".
The alleged suicide of an army veteran over the OROP issue today snowballed into a huge political showdown in the national capital with Rahul Gandhi and Delhi Chief Minister Arvind Kejriwal being detained by police.
« Back to LIVE
TOP STORIES