Clinton introduces VP pick Tim Kaine as antithesis of Trump
July 24, 2016 00:11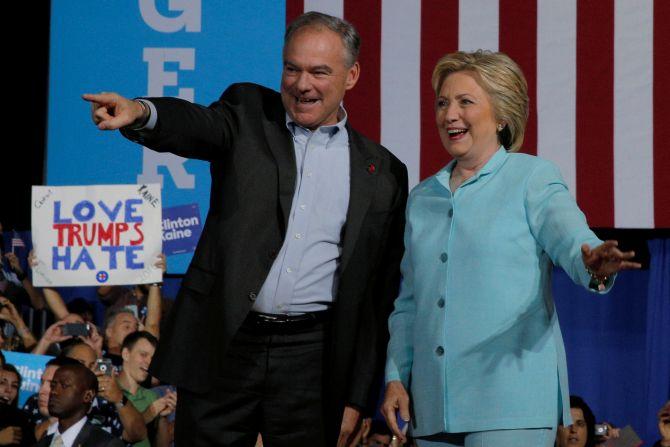 Hillary Clinton showed off her freshly picked running mate Tim Kaine Saturday and praised him as the antithesis of the Republican presidential ticket led by Donald Trump.
At a rally in Miami, Clinton reeled off the Virginia senator's career achievements, including his work decades ago as a civil rights lawyer and time spent with missionaries in Central America, to depict him as a man dedicated to social justice."
Senator Tim Kaine is everything Donald Trump and Mike Pence are not," Clinton said to a roar of approval from the crowd."
He is qualified to step into this job and lead on day one," she added, praising his work as governor of the key swing state of Virginia and his record of shepherding it through hard financial times.
« Back to LIVE