Will the Ganga Jal project survive?
July 12, 2016 15:30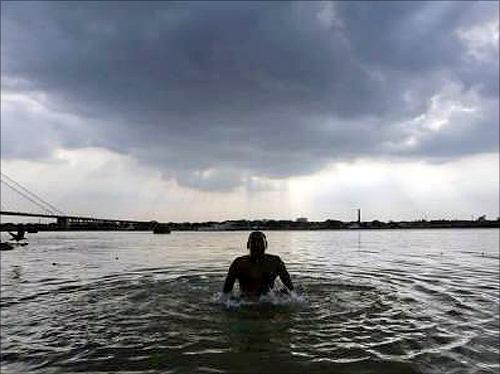 attempts to strengthen the foundation of Indias culture, Union Communication and Information Technology Minister Ravi Shankar Prasad had decided that the waters from the River Ganga will be distributed through the postal network.

But with Manoj Sinha, the new MoS Communication and IT, will the waters make it to people's homes? Sinha is from Uttar Pradesh and he does not want the controversy on the Ganga Jal project to be bequeathed to him, so he held a special briefing on this and will discuss the future of the project with Prime Minister Narendra Modi himself.

Ravi Shankar Prasad used to claim that he is the advocate for Lord Ram or Ram Lalla as he won the case in the Constitutional bench of the Allahabad High Court a few years ago.


The minister had proclaimed loudly, "I used to get several requests from people that the vast postal network be utilised to deliver Ganga water at home. I have directed the Department of Posts to utilise the e-commerce platform and make the arrangement of providing pure Ganga Jal from Haridwar and Rishikesh to the people, Ravi Shankar Prasad had said.

Will Sinha water it down?
« Back to LIVE
TOP STORIES