NIA arrests Hyderabad ISIS module chief and fundraiser
July 12, 2016 14:28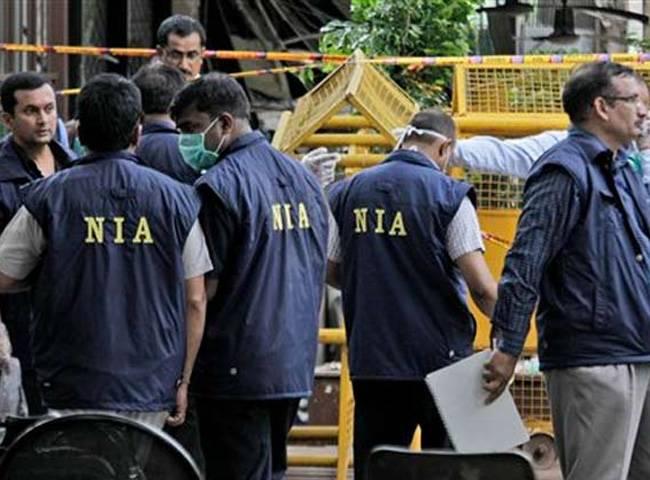 NIA arrests Hyderabad ISIS module chief Yasir Niamatullah and Athaullah Rehman, who raised funds.
Investigating a suspected terror module of ISIS in Hyderabad, the NIA today said the accused were tech-savvy and using a modern software to secure their email conversation with their handler in Syria.
According to the NIA, the alleged kingpin Mohammed Ibrahim Yazdani was using 'tutanota' software, a secure encryption mail to be in touch with his handler abroad. The coordinates of places where logistics like weapons were to be delivered, were sent to him by his handler through this email.
Tutanota is a combination of Latin words "tuta" and "nota" meaning "secure message". It provides a platform for not having any personal data and also does not log Internet Protocol address to secure locations of sender or receiver.
The platform encrypts data including its subject, content and attachments.
Yazdani had also purchased a weighing machine from a shop at Biwi bazar for weighing explosive precursors and chemicals, the NIA alleged.
Another accused Abdullah Bin Ahmed Al Amoodi alias 'Fahad' had procured nine Aircel preactivated SIMs from a promotional temporary stall at Charminar bus stop.
Subsequently he had purchased five Chinese mobile phones from a mobile shop at the Charminar bus stop so that they can be used in their planning and operations.
The NIA had on June 22 lodged a common FIR against ISIS for "criminal conspiracy to wage war against the government of India" by collecting weapons and explosive materials to target public places, religious sites and sensitive government buildings in various parts of country and arrested five persons in this connection.
The agency has alleged that the five had acquired weapons and explosive materials to carry out terror attacks and were in touch with the banned ISIS. They were getting directions for planning and executing terrorist activities from ISIS, which has captured various towns and cities in Iraq and Syria.
« Back to LIVE
TOP STORIES