J-K not represented, why is CM not in meeting with PM, asks Omar
July 12, 2016 11:36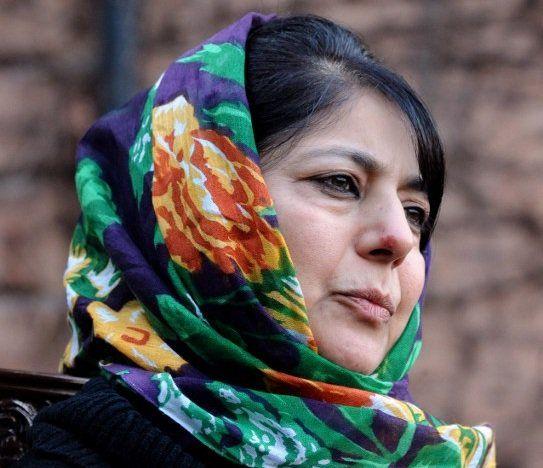 Former J-K CM reacts to PM Narendra Modi's high-level meeting at his residence to review the situation in Jammu and Kashmir.Kashmir has been witnessing violent clashes between security forces and protesters in the aftermath of killing of Hizbul Mujahideen's poster boy Burhan Wani. The death toll stands at 24.

The PM's meeting was attended by Home Minister Rajnath Singh, Finance Minister Arun Jaitley, External Affairs Minister Sushma Swaraj, Defence Minister Manohar Parrikar, Minister of State for PMO Jitendra Singh, National Security Advisor Ajit Doval and Foreign Secretary S Jaishankar among others.

Omar tweets, "I understand if @MehboobaMufti didn't leave the state to attend but why not by video conference? State unrepresented. We set up video links for all sorts of meaningless things but here where it matters to have @MehboobaMufti involved in the process - nothing."


Yesterday Abdullah tweeted, "Those who glorify the stone pelting and violence should spare a thought for the family of this dead policeman. RIP. "

One policeman died when he was thrown into the Jhelum by protesters.

Abdullah also said he was with the J-K CM over the fresh outbreak of violence. "Dear @MehboobaMufti We in @JKNC_ are always ready to contribute towards maintaining peace but you must take the lead & show the way. This is the time to lead from the front. You must accept the responsibility both for letting things get to this point as for the recovery. Please don't take the easy option of hiding behind your spokesperson & your police officers. No one elected them, the people elected you.
More than anyone else I know what you're going through @MehboobaMufti & I can assure you that we will follow your lead but lead YOU must. The @JKNC_ will never be an irresponsible party & opposing you will never mean setting the state on fire for narrow political ends."

Yesterday Home Minister Rajnath Singh had met Sonia Gandhi and Omar Abdullah over the violence in the state. Omar tweeted, "HM @rajnathsingh ji spoke to me earlier today. I told him that until security forces exercise maximum restraint & stop killing protestors..."
« Back to LIVE
TOP STORIES