Why Sunny Leone owns the internet today
January 19, 2016 16:44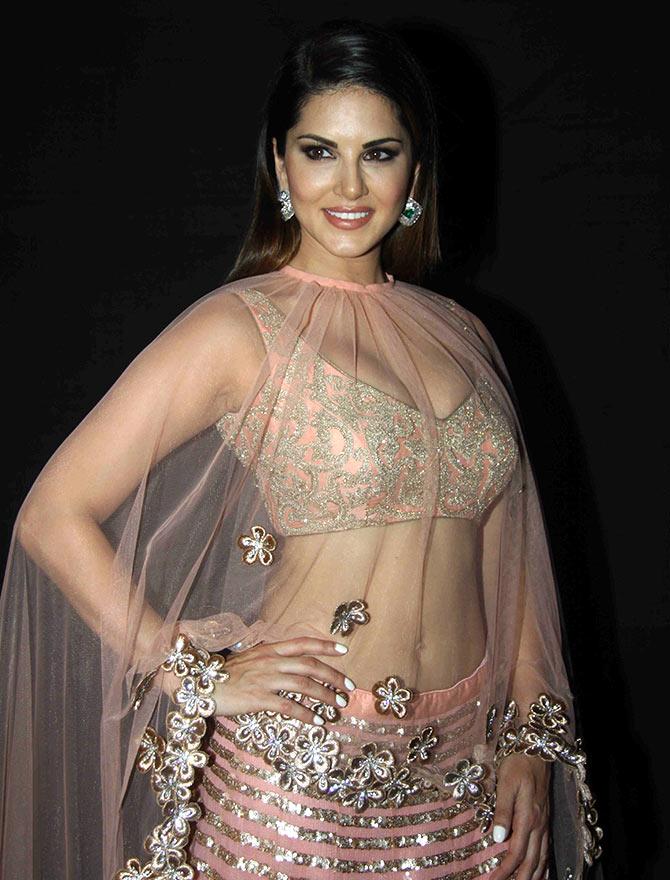 "I'm wondering," CNN IBN senior journalist Bhupendra Chaubey tells Sunny Leone, "whether I'm being morally corrupted because I'm speaking to you."
Then comes, "Do you believe that your body will ultimately take you everywhere?"
Or, "If I was to turn the clock back, would you still do what you did?"
And the supercilious, "Pardon me if I'm being offensive here - how many people would dream of growing up to be a porn star."
Bollywood actress and former porn star Sunny Leone Leone, is in the eye of the storm for her interview to CNN-IBN's Bhupendra Chaubey, on The Hot Seat on January 17.
Sunny, who made inroads into Indian showbiz with reality show "Bigg Boss" and then landed a role in Bollywood with "Jism 2", is busy these days promoting her new film "Mastizaade", which is why the interview to CNN IBN.
Leone had to deal with condescension camouflaged as innocuous questions, in the journalist's attempt (and what a failed attempt it was) to verbally undress the actress and point out that she was in fact nothing but a port star.
That Leone has never hidden her past or apologised for it, seems to have been ignored by Chaubey.
At one point Chaubey actually asks Sunny, "Do you not sometimes get affected by the fact that your past your past that you were this porn queen will continue to haunt you? Or maybe continue to pull you back? When maybe you could've gone far higher."
To this Sunny replies, "You're the only person. It's the press and the media that says holding back or haunt. I've never said haunt. I've never said held back. I am not held back. Maybe I don't know yet. Maybe one day I get to work with somebody who is this huge star. At this moment, I don't know any better so it doesn't affect my life."
Following the interview, Leone has seen enormous support and congratulatory tweets for being dignified, while Chaubey has been vilified. Rishi Kapoor @chintskap tweeted "Very unfair& rude interview with Sunny Leone on CNN IBN.She is taking it on her chin sportingly,obviously in the interest of her coming film."
Actor Sushant Singh Rajput @itsSSR tweeted, "How beautifully u held your own in that stupid interview @SunnyLeone .Some1 should have taught him how to respect a woman when he was a kid."
Aalia Bhatt tweeted her support, "That was literally NOT an interview.. Just hyper-opinionated statements with a question mark at the end!!! No Grace? Chivalry? Ridiculous!"
While, Anushka Sharma said, "This downright distasteful interview shows d journalists intellect & lack of basic human respect & nothing else.kudos @SunnyLeone."
The sun is indeed out for Leone.
Also
read:
The Remarkable Sunny Leone!
« Back to LIVE
TOP STORIES