Britain's Cameron wins deal for 'special status' in EU
February 20, 2016 10:55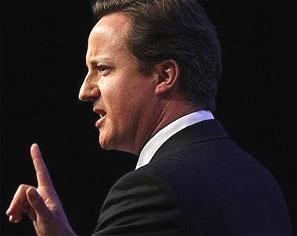 British Prime Minister David Cameron has sealed a deal for "special status" in the EU after a marathon summit, paving the way for him to campaign to stay in the bloc in a historic referendum.
The unanimous agreement came after two days and nights of intense negotiations in Brussels, despite European leaders digging in their heels on all the major reforms Cameron sought.
The British premier will hold an emergency cabinet meeting today as he embarks on the difficult process of selling the deal at home ahead of the referendum, expected on June 23.
"I've negotiated a deal to give the UK special status in the European Union," Cameron told a press conference.
"I will be campaigning with all my heart and soul to persuade the British people to remain in the reformed European Union that we have secured today."
He said the deal contained a seven-year "emergency brake" on welfare payments for EU migrants and meant Britain would be "permanently out of ever closer union".
« Back to LIVE
TOP STORIES