Indira Gandhi snubbed demonetisation recommendation: PM
December 16, 2016 13:13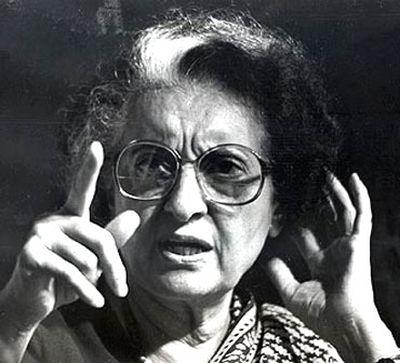 A day after facing embarrassment due to BJP veteran Lal Krishna Advani's outburst against the government's attitude in Parliament, Prime Minister Narendra Modi on Friday attempted to divert the attention of his critics while accusing his predecessor and Congress leader late Indira Gandhi of snubbing the demonetisation recommendation suggested by the Niranjan Nath Wanchoo-led committee.

Sources quoted the Prime Minister as saying, "Indira Gandhi told Y.B. Chavan that don't you want to contest polls? This was Congress plank but they did not implement."

Meanwhile, Vice-President Mohammad Hamid Ansari urged all leaders in the Rajya Sabha to introspect on the distinction between dissent, disruption and agitation.

Prime Minister Modi earlier today urged the nation to embrace digital payment methods to ensure that corruption and black money is rooted out of the country.

A delegation of Congress leaders gave a memorandum to Prime Minister Modi to demand relief for debt-ridden farmers.

The Winter Session of Parliament has been a washout with both sides not permitting the other to speak.

While the opposition accused the government of being insensitive to the common man, the Bharatiya Janata Party (BJP) dug up Agusta Westland matter to charge the Congress.

« Back to LIVE
TOP STORIES