He listened, but did not comment, Rahul says of meeting with PM
December 16, 2016 14:34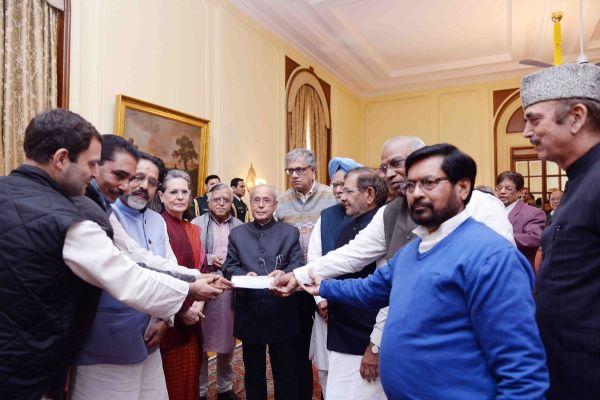 After meeting Prime Minister Narendra Modi over a demand to provide relief for debt-ridden farmers, the Congress vice-president Rahul Gandhi on Friday said the former has accepted that the situation of farmers is critical in the country, but did not commit anything on waiving off their loans.

"Prime Minister accepted that the situation of farmers is critical, But he did not say anything about waiving off their loans, he only heard the matter," said Rahul.

He further added that the farmers are committing suicide all over the country and the removal of import duty on wheat by the government is a devastating blow.

Earlier in the day, a delegation of senior Congress leaders met Prime Minister Modi to demand relief for debt-ridden farmers and to express their apprehension at not being allowed to speak in parliament.

Following this, opposition leaders would call on President Pranab Mukherjee at 12.30 p.m.

These meetings come even as the ruckus continues in parliament over several issues, including demonetisation and corruption.

On Thursday, Azad said, "It is for the first time in history of India that the ruling party is not letting the House to function," he said.

Azad gave a notice in the Rajya Sabha on the "hardships faced by farmers due to demonetisation".

"I have given notice so that the debt of the farmers is forgiven. The BJP is not in the support of the farmers," he said.

Both Houses of Parliament had to be adjourned for the day eventually.


Image: Congress leaders meet President Mukherjee to present a memorandum on the problems faced after demonetisation.

« Back to LIVE
TOP STORIES