Wonder if I should quit, upset Advani says after Parliament disruptions
December 15, 2016 13:35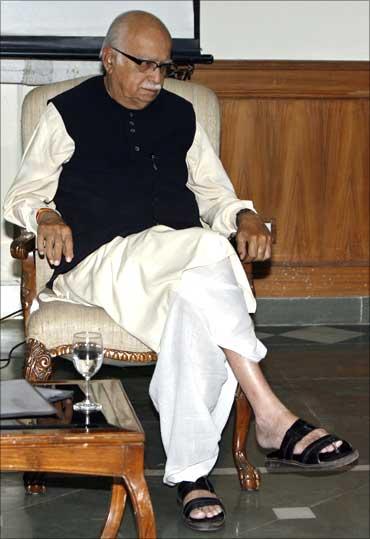 Unhappy with continued disruptions in Parliament, senior BJP leader LK Advani told party members that he felt like resigning from the Lok Sabha. Advani expressed his disappointment over the repeated disruptions in both the houses of the parliament and said, "I wonder if I should quit. If Vajpayee-ji was in Parliament he would have felt disappointed. Disruptions are so disappointing."

Advani also sought the intervention of Home minister Rajnath Singh to ensure that the Parliament functions on the last two days of the winter session.

The Lok Sabha has been adjourned for the day, while the Rajya Sabha will resume at 2 pm.

Parliament has been complete washout with the winter session ending tomorrow. There has been no substantial business because of the Opposition ruckus over demonetisation and other issues.

Both the Lok Sabha and the Rajya Sabha continued to be deadlocked over the way a debate should take place on demonetisation announced by Prime Minister Narendra Modi on November 8.

« Back to LIVE