Sorry, but nobody takes Rahul Gandhi seriously: Shivraj Singh Chouhan
December 15, 2016 09:33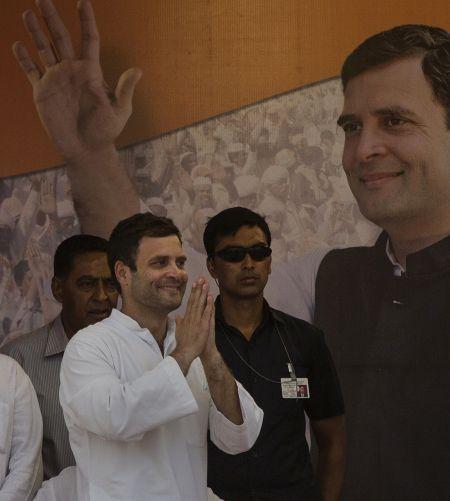 Will Congress VP Rahul Gandhi speak in the Lok Sabha today, a day after he alleged that PM Modi was personally corrupt. The BJP has however rubbished the claims saying Rahul's comical quotient was growing as much as his political quotient was falling.

Madhya Pradesh Chief Minister Shivraj Singh Chouhan today said he feels really sorry that nobody in this country takes the Congress vice-president seriously nor does anyone trust him, and thus, his remarks don't deserve any comment.

"I really feel sorry that nobody in this country takes Rahul Gandhi seriously. His talks are not serious and nobody trusts his words. So, how do you expect me to comment on his remarks," Chouhan said in an exclusive interview to ANI.

"As far as the Prime Minister is concerned, he is a 'yugapurush', 'nishkam karmayogi' and a patriot, and he never thinks of anything else except for the betterment of the country and welfare of the people. His personality is so enormous and his works are such that the entire nation is rallying behind him blindly, which is something that pains Rahul Gandhi a lot," said Chouhan, while commenting on Gandhi's statement that he has got "some explosive information on personal corruption by the Prime Minister".

« Back to LIVE