SC threatens perjury, contempt proceedings against BCCI Prez
December 15, 2016 19:37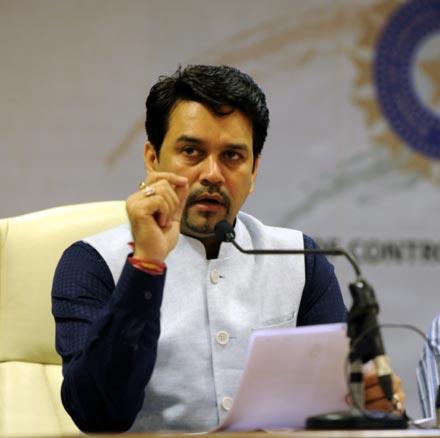 The Supreme Court today threatened to initiate contempt and perjury proceedings against BCCI President Anurag Thakur for asking the ICC CEO for a letter but denying it on oath, warning he may have to go to jail if found guilty.
The court reminded the BCCI top brass that Thakur as President of the board had asked for a letter from ICC CEO Dave Richardson that the appointment of a CAG nominee in the cricket body would compromise with autonomy and amount to government interference.
The bench, comprising Chief Justice T S Thakur, Justices A M Khanwilkar and D Y Chandrachud, pulled up the BCCI for trying to mislead the court and warned Thakur that he may land in jail if the apex court pronounces its order in perjury proceedings.
"Why are you trying to mislead the court? If you want to escape perjury charges, you ought to apologise. At every stage you have been trying to obstruct. Everyone wants to go around and continue to hold the post even after 70 years. This is such a lucrative business that everyone wants to go on forever.
"Freedom of expression allows you to disagree with the order but you can't obstruct implementation of order. Once we pronounce the order (in perjury proceedings), you will have no other place to go except jail," the court said.
« Back to LIVE