Rs 14.75 lakh in new currency seized from Pune hotel
December 15, 2016 22:24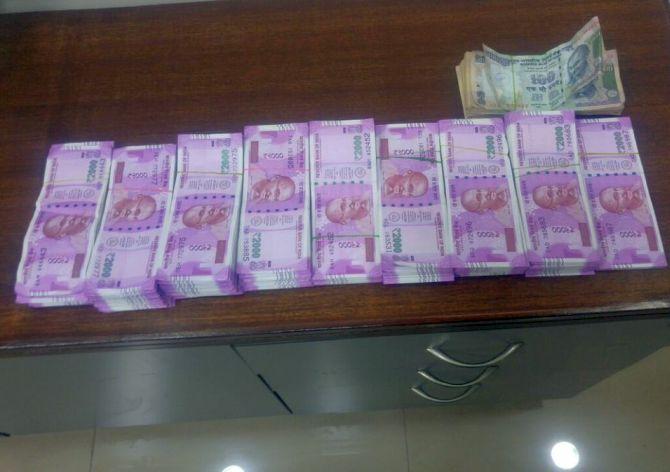 The police today seized Rs 14.75 lakh, all in new currency notes of Rs 500 and Rs 2,000, from five people at a hotel in the upmarket Koregaon Park area of the city.

"These five people were found at a hotel with Rs 14.75 lakh in their possession. On questioning they gave vague answers," said a police officer.

Police suspected that they were about to exchange the cash with defunct notes, he said.

Income Tax department had been notified about the seizure, the officer added.
« Back to LIVE