Powerless Chennai goes offline, Cyclone Vardah deepens cash crunch
December 15, 2016 08:58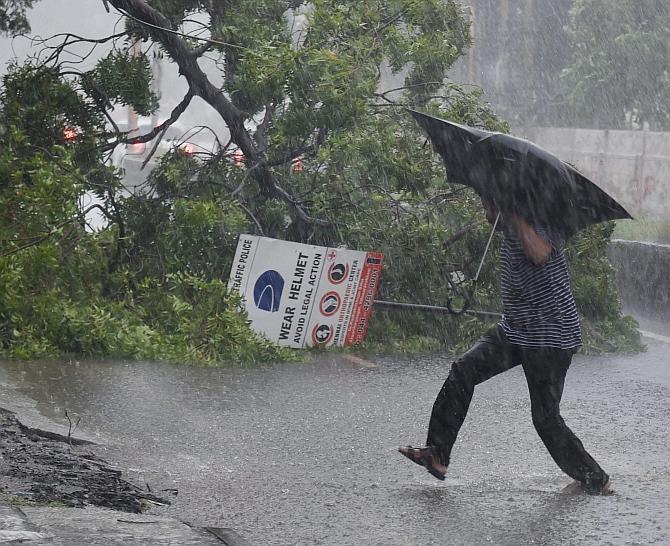 Three days after Cyclone Vardah lashed Chennai, the city remained off the digital map with disrupted telecom and Internet services affecting operations at ATMs and rendering PoS swipe machines useless.
According to officials in leading banks, only 30 per cent of their ATMs were functioning while a majority of shops and business establishments, and essential services such as hospitals, were unable to process online transactions.
Given the cash crunch following the demonetisation move, minor scuffles were also reported from fuel stations in the city that were unable to process debit or credit cards.
Officials from four leading private hospitals said they had never faced such a crisis before.
A senior state government official said that relief work during the cyclone was facing hurdles as contractors are unable to pay workers their daily wages. Workers engaged in relief and cleaning work ask for cash to buy rations for the day, said officials.
« Back to LIVE