Cong will win if general elections are held now, says party's internal survey
December 15, 2016 12:05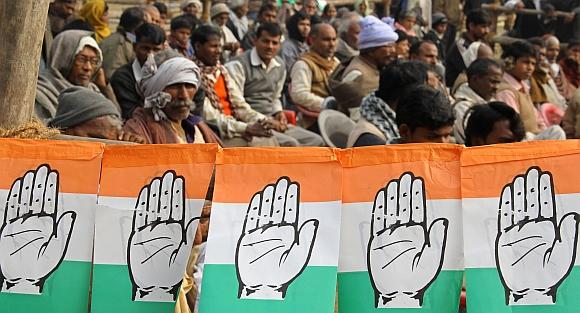 An internal survey carried out by the Congress Party reveals that it will do well if the Lok Sabha elections are conducted now. The survey estimates that the Congress will get more than 200 seats out of the 545 seats in the Lok Sabha. The Congress has just got 44 seats in the LS in the 2014 polls.


Overwhelmed by the survey, Congress VP Rahul Gandhi wants to ensure that the next Mood-of-the-nation survey reflects that the party may even touch 300 Lok Sabha seats. The next national elections are in 2019.


The sample taken by the survey was 350-400 per Parliament constituency and was primarily conducted on the phone and chosen from the Noida-Delhi area, which is where the poll company is head quartered.


But remember, this is the Congress party's internal survey. In the first polls conducted after PM Modi flagged off the demonetisation exercise on November 8, the Bharatiya Janata Party emerged as the single largest party in elections to 164 municipal bodies in Maharashtra.

« Back to LIVE