Bilawal Bhutto: The poster boy
December 15, 2016 09:41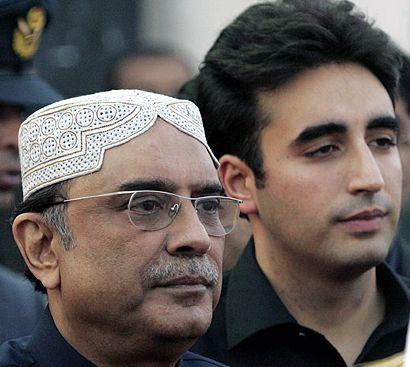 Pakistan Peoples Party (PPP) Chairperson Bilawal Bhutto-Zardari met victims of the Quetta police training centre bombing on October 30. "I am no ordinary politician. I am the son of Benazir Bhutto. I am also a victim of this terrorism,' he said after the meeting. He wept as he spoke. An unusual display of emotion -- but, as he said himself, he is no ordinary politician.
The Dawn profiles Benazir Bhutto's son and a possibly a leader in the making.
Read
Image: Bilawal Bhutto with his father Asif Ali Zardari.
« Back to LIVE