Jet Airways sues journalist Josy Joseph
December 14, 2016 19:01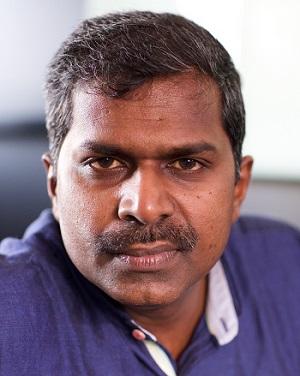 Jet Airways and its founder-chairman Naresh Goyal have filed a Rs 1,000 crore civil defamation suit against senior investigative journalist Josy Joseph after he wrote about the alleged links between gangster Dawood Ibrahim and the airline company in a book published earlier this year.
Joseph, in the book -- A Feast Of Vultures: The Hidden Business Of Democracy In India -- writes that in December 2001, Intelligence Bureau chief KP Singh and Joint Director Anjan Ghosh had written to the Ministry of Home Affairs stating the agency had "confirmed information of intermittent contact between Naresh Goyal and underworld dons, Chhota Shakeel and Dawood Ibrahim, to settle financial issues".
Speaking to Rediff.com, Joseph said," The entire book is based on very detailed documentary evidence, especially the chapter based on Jet Airways is based on government file. That the government failed to act upon the evidence cannot be blamed on me. I hope this case brings to closure the hard work of dozens of our intelligence operatives over the decade. We are going to defend the case and stand by every word that is written in the book."
Investigating scams have been award-winning journalist Josy Joseph's specialty.
A former Rediff.com correspondent, Joseph, in an interview in September 2016, explained how his book exposes the politician-corporate nexus in India and why he hoped it will be a record of contemporary India's history.
« Back to LIVE
TOP STORIES