Omar Abdullah's shocker: 'Irresponsible statement' by ministers sparked Nagrota attack
December 01, 2016 18:05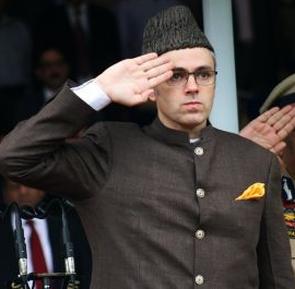 National Conference leader Omar Abdullah sparked a controversy by saying "irresponsible statements" by senior Union ministers provoked the terror attack on the Nagrota Army camp.
The ministers in their statements post the surgical strike (September 29) had provoked Pakistan by saying now it will not dare target India, Omar said.
The BJP immediately lashed out at him with party spokesperson GVL Narasimha Rao saying Omar's statement was "completely irresponsible."
BJP's Siddharth Nath Singh called the statement "outlandish", adding that the NC leader was "conveniently" trying to put the blame for the Nagrota attack on Indian leaders, especially the defence minister.
« Back to LIVE
TOP STORIES