Last 2 journalists leave London's Fleet Street
August 06, 2016 01:53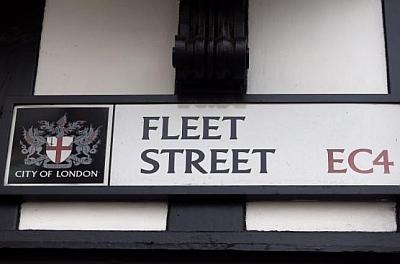 The last two reporters working on Fleet Street filed their final stories today, ending more than 300 years of journalism on the London thoroughfare synonymous with Britain's newspaper industry.
London chief reporter Gavin Sherriff and entertainment features writer Darryl Smith, journalists with Scottish weekly The Sunday Post, are all that remains of the famed institution.
"We knew as journalists that this was an important part of history for our profession, which we love," Smith said.
"There is still that attachment to Fleet Street as a centre of the profession, and we are that final torchbearer." AFP's departure from Fleet Street in 2009 left the London bureau of Scottish publishers DC Thomson as the last remaining newsroom in the industry's spiritual home, now overtaken by investment banks and legal offices.
But the group of 15 reporters that were there seven years ago have dwindled down to Sherriff and Smith, who have accepted redundancy packages. DC Thomson will continue to produce non-news publications from 185 and 186 Fleet Street, with its nationally-protected edifice bearing the names of its newspapers.
« Back to LIVE
TOP STORIES