Nepal to unveil new Constitution on Sept 20, says FM
September 15, 2015 19:14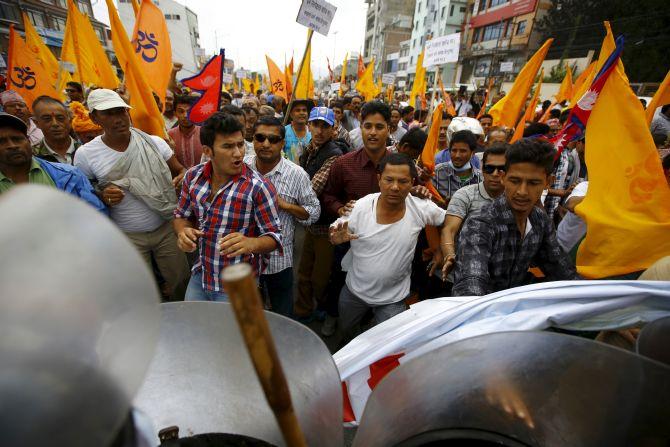 Nepal today said it will unveil its long-awaited new Constitution on September 20, despite the ongoing deadly protests by minority groups over the proposed federal structure.
The Constituent Assembly has already began clause-by-clause voting on the proposed constitution, under preparation since 2008, since Sunday and as of now 37 articles have already been endorsed by the 601-member strong body.
A fully democratic Constitution will be promulgated by the Nepal President Ram Baran Yadav at a special function here attended by all the heads of diplomatic missions, Minister for Foreign Affairs Mahendra Bahadur Pandey said today.
"Nepal President will promulgate the new Constitution of the Federal, Democratic, Republic Nepal, endorsed by the CA, that would institutionalise the achievements of the Peoples Movement of 2006," he said.
The CA unanimously approved the proposal on fixing the date for the promulgation of the Revised Bill of the Constitution of Nepal, on September 20, Pandey added.
The announcement follows last night's violent protests after the CA overwhelmingly rejected a proposal to revert Nepal as a Hindu state, amid an already volatile situation over federal structure.
« Back to LIVE
TOP STORIES