It's a raw deal, shocked at seat allocation, says Paswan's son Chirag
September 15, 2015 11:02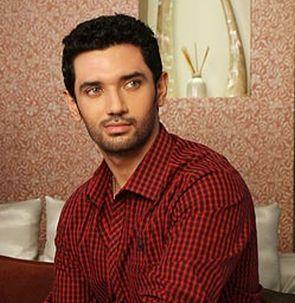 Notwithstanding claims of an amicable seat sharing arrangement having been reached among NDA partners for Bihar assembly polls, discontent seems to be brewing in Ram Vilas Paswan's LJP over allotment of 40 seats to it.


LJP sources said there was a feeling in the party that Hindustani Awam Morcha (HAM) of former chief minister Jitan Ram Manjhi and RLSP of Union minister Upendra Kushwaha got a "better deal" given their political clout in the state.


They said before HAM joined the NDA, the proposal from BJP was that it would contest 75 per cent of the state's 243 assembly seats and the rest would go to LJP and RLSP. Another proposal mooted by BJP was that LJP and RLSP would get six assembly seats for every Lok Sabha seat contested by them in 2014.


Under the arrangement, LJP, which has contested seven LS seats, would have got 42 and Kushwaha's RLSP 18.When the decision to include HAM into the NDA fold was taken, it was decided that the new entrant will get 12 seats to contest in the assembly polls, LJP sources said.


Accordingly, it was decided that BJP will spare nine seats from its quota for Manjhi's party, LJP two and RLSP one. Under that arrangement, LJP would have been allotted 40 seats, RLSP 17 and HAM 12, they said.


"As Manjhi remained adamant on more seats, he ultimately succeeded in getting 20 and also extracted a promise that five of his candidates would contest on BJP symbols," a senior party leader said.


"HAM and RLSP secured a better deal than us despite our steadfast support to the NDA and our decision not to engage in hard bargain," he said, speaking on condition of anonymity.


Meanwhile, Chirag Paswan, son of the LJP chief and chairman of its Parliamentary Board, is scheduled to address a press conference on Tuesday where he is likely to articulate the party's unhappiness over the 'raw' deal it has got and said the party was shocked at the seat allocation.


Earlier on Monday, BJP president Amit Shah had announced the seat sharing formula under which BJP will contest 160 seats, LJP 40, RLSP 23 and HAM 20.


Claiming all differences over seat sharing had been sorted out, Shah had said,"There is no tug of war. There is no tension. You can see their smiling faces."
« Back to LIVE
TOP STORIES