Veteran journalist Praful Bidwai passes away
June 24, 2015 13:35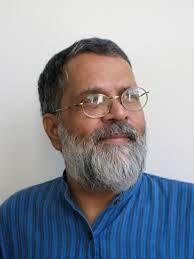 Journalist, social science researcher and human rights activist, Praful Bidwai has passed away. He was just 66. He is believed to have asphyxiated while eating food. He passed away in Amsterdam.
Bidwai wrote on environment, global justice and peace and was one of South Asia's most widely published columnists whose articles have appeared on Rediff.com, The Times of India, Frontline, etc.
He has also been a regular contributor to The Guardian, Le Monde Diplomatique and Il Manifesto.
His website, Prafulbidwai.org reads: "He has co-authored or contributed to several books on political economy, the environment, sustainable development, science and technology, ethnicity and politics, North-South relations, and security and nuclear issues. Bidwai is a founder-member of the Coalition for Nuclear Disarmament and Peace, an umbrella organisation of Indian peace groups founded in 2000. He received the Sean MacBride International Peace Prize, 2000 of International Peace Bureau, Geneva and London, one of the world's oldest peace organisations. Bidwai read science and technology, philosophy and economics at the Indian Institute of Technology, Bombay. "
RIP Mr Bidwai, you will be missed.
This is his last column for Rediff.com:
Why the Parivar wants Dr Ambedkar.
« Back to LIVE
TOP STORIES