Why is Sonakshi Sinha not named in AIB Roast FIR: Mahesh Bhatt
February 13, 2015 10:47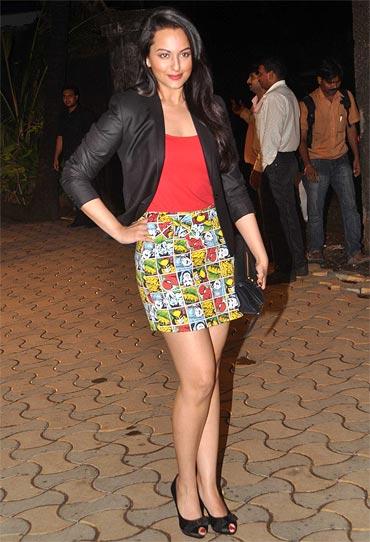 CNN-IBN reports: After a social activist filed a petition before additional chief metropolitan magistrate CS Baviskar in Mumbai court and following the order, FIR was registered against 14 people involved in the AIB Roast including Deepika Padukone and Alia Bhatt, Mahesh Bhatt has alleged witch-hunt and has questioned why Sonakshi Sinha was not named in the FIR.
Bhatt said that Sonakshi's name was not mentioned because she is the daughter of BJP MP.
Speaking to CNN-IBN, the filmmaker said, "If being part of 4000 people in the audience and laughing is a crime, then why have the other attendees not been named in the FIR. Sonakshi Sinha, who is the daughter of person ( Shatrughan Sinha, BJP MP) who is part of the present dispensation was also in the audience, why was she not named in the FIR? Certain forces are orchestrating this series of events. You have to be naive not to see that."
The AIB roast video was pulled down from YouTube after it sparked a controversy for obscene language and content.
« Back to LIVE
TOP STORIES