Sunanda case: Tharoor at Sarojini Nagar Police Station
February 13, 2015 13:49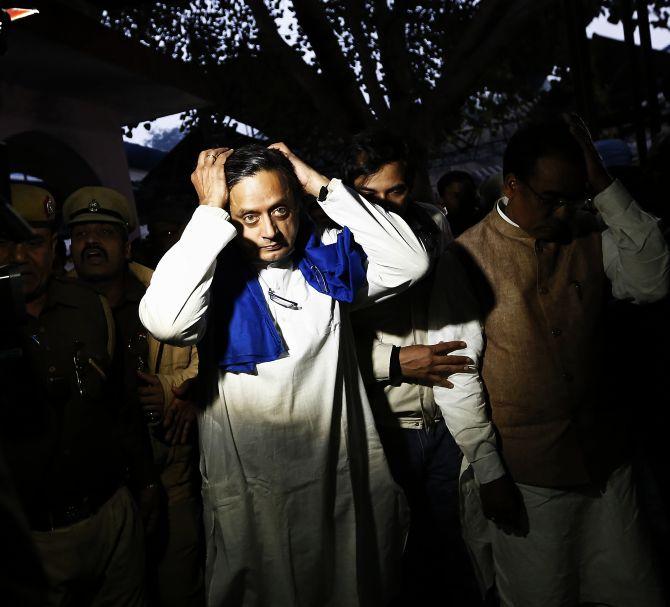 Congress MP Shashi Tharoor arrived at the Sarojini Nagar Police Station on Friday afternoon, possibly for questioning, in connection with the alleged murder of his wife Sunanda Pushkar.
On Thursday also, Tharoor was called for questioning twice by the Delhi Police. In total, he was questioned for about seven hours yesterday.
The police called Tharoor again for questioning as, according to sources, some of his statements before police have been contradictory.
Delhi Police Commissioner BS Bassi had said earlier today, "We gathered detailed information from him (Tharoor) yesterday. Now his statement will be analysed."
The former union minister was yesterday questioned over the ownership of Kochi Tuskers, a defunct IPL franchisee, to find out if Sunanda had received equity on his behalf from the franchisee.
« Back to LIVE
TOP STORIES