Sonakshi responds to Bhatt tweet: Nobody EVER went to jail for laughing
February 13, 2015 15:33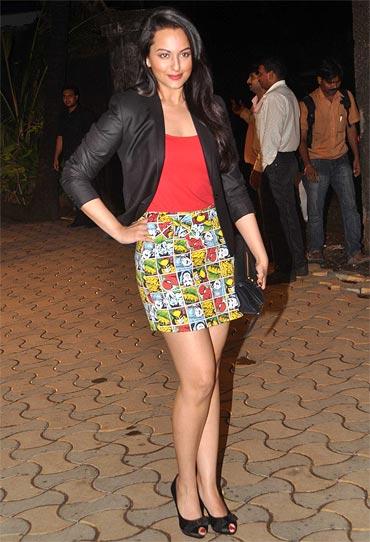 After an FIR was filed against Alia Bhatt and 14 other members who were a part of the recent AIB Roast, film-maker Mahesh Bhatt had come in support of daughter Alia Bhatt and given a statement that why was it only Alia and Deepika Padukone who were booked and not Sonakshi Sinha.
He further stated that since she is the daughter of BJP MP Shatrughan Sinha therefore she was spared.
In reaction, Sonakshi Sinha has replied to Mahesh Bhatt on Twitter and has said that she too was earlier booked in a number of pointless cases where Alia Bhatt wasn't, but her father Shatrughan Sinha never questioned them.
She tweeted, "Dear Mr @MaheshNBhatt, a couple of pointless FIR's have been filed before this (delhi and kol if im not mistaken, in which my name was Mentioned and Alia's wasnt. I don't remember my father questioning them as to how or why so. I do agree with u however, if these FIR's Are filed on 2-3 members of the audience, why not the other 3,998. Let's not give these ppl the attention they so desperately seek, And as far as my memory serves me, nobody EVER went to jail for laughing (sic)"
« Back to LIVE
TOP STORIES