No way Pak will accept permanent UNSC seat for India: Sharif tells Obama
February 13, 2015 13:24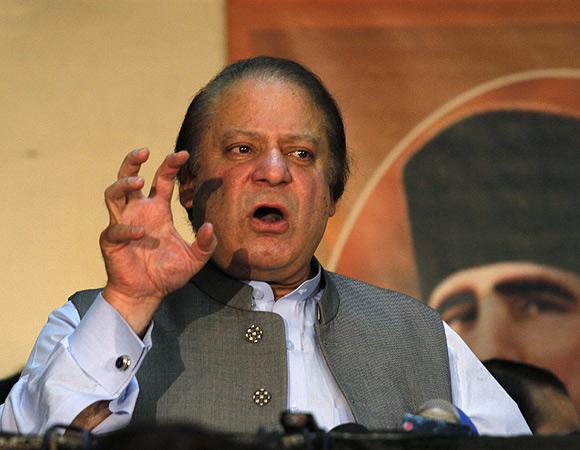 India's permanent membership in the reformed UN Security Council is unacceptable to Pakistan as it has not complied with UN resolutions on Kashmir, Prime Minister Nawaz Sharif has told US President Barack Obama.
The US President called Sharif last night and both leaders discussed issues of mutual interest and those related to regional stability and peace for over half-an-hour, officials said in Islamabad.
During their conversation, Sharif expressed reservations about US support for India's bid to secure a permanent UN Security Council seat.
Sharif told Obama that India cannot become a UNSC permanent member due to its non-compliance of all the resolutions passed by the UN on Kashmir and has "not fulfilled the commitment to give the right of self-determination to people of Kashmir," officials said.
"India does not deserve to be a permanent member of the UN," Sharif was quoted as saying.
During his unprecedented second India visit last month, President Obama had reaffirmed his support for a reformed UN Security Council with India as a permanent member.
In his telephonic conversation with Obama, Sharif also said that Pakistan wanted to become a member of the Nuclear Suppliers Group. Obama, during his India visit, had also reaffirmed the US' position that India is ready for NSG membership.
« Back to LIVE
TOP STORIES