Don't make political statements out of desperation: Bihar governor to Nitish
February 13, 2015 10:20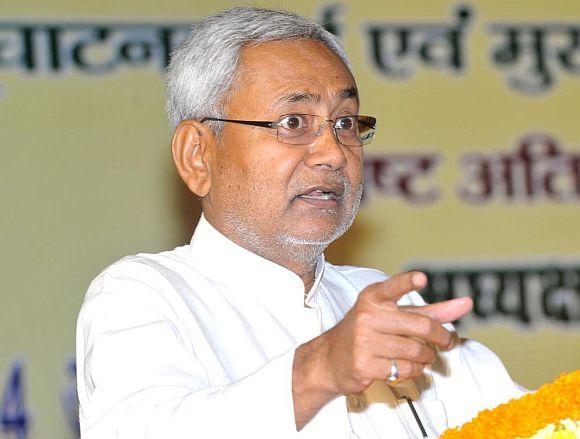 A day after Janata Dal (United) chief Nitish Kumar accused Bihar Governor of acting at the behest of the Bharatiya Janata Party government at the Centre, Keshari Nath Tripathi on Friday reacted sharply saying that it is not right to make political statements out of desperation.
Kumar had made the statement after the Bihar Governor on Wednesday asked Chief Minister Jitan Ram Manjhi to prove majority on the floor of the assembly on February 20.
Justifying his decision, Tripathi today said Nitish Kumar wanted a decision to be made within 24-48 hours on Bihar CM's post, which is not constitutionally right.
He further said that it was a well thought out decision which was taken after looking into all aspects.
Nitish Kumar on Thursday targeted Prime Minister Narendra Modi for "encouraging" horse-trading in Bihar and alleged that the Centre "pressured" the Governor into giving the incumbent Chief Minister a long time to prove his majority so that MLAs could be "lured".
« Back to LIVE
TOP STORIES