Ashton Carter confirmed as new US defence secretary
February 13, 2015 17:26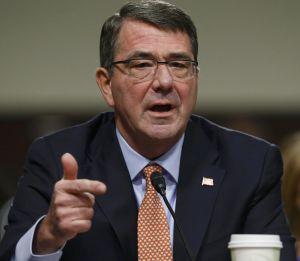 Ashton Carter, a close confidant of President Barack Obama and a strong proponent of Indo-US strategic ties, has been confirmed by the Senate as the next American defence secretary.
He was confirmed to the top Pentagon post with an overwhelming 93 to five votes. Carter, 60, will be the 25th US Secretary of Defence, replacing Chuck Hagel who quit from the post in November last amid reports of differences with Obama.
Obama lauded Carter's election to the top post yesterday even as he hoped that the new secretary will work with the Congress and find a "more responsible" approach to defence spendings.
"With his decades of experience, Ash will help keep our military strong as we continue the fight against terrorist networks, modernise our alliances, and invest in new capabilities to keep our armed forces prepared for long-term threats," Obama said in a statement.
"As secretary of defence, Ash will play a central role in our work with Congress to find a more responsible approach to defence spending that makes the department more efficient, preserves military readiness, and keeps faith with our men and women in uniform and their families," he said.
« Back to LIVE
TOP STORIES