Cops fear Bangkok bomb suspect may have left country
August 23, 2015 21:30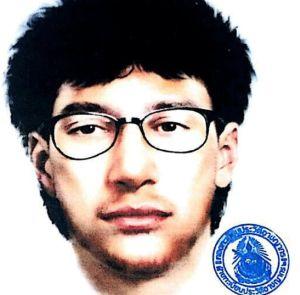 Nearly a week after a bomb killed 20 people in the Thai capital, the country's police said the main suspect in the blast might already have fled the country.
Police General Somyot Poompanmoung said that investigators "need some luck" if they are to catch a man with unkempt hair and wearing a yellow T-shirt who appeared to be shown planting the bomb in security-camera footage from site of the blast at the popular Erawan Shrine on Monday, August 17. "If the perpetrator is lucky, then he might be able to get away."
Another top policeman, Prawut Thavornsiri, told Thai television that he suspected that the main suspect might have already left the country. But we will keep searching, in case we can find others who may be in the country or find clues, evidence and witnesses who may have seen him, he said.
« Back to LIVE
TOP STORIES