2 guards deputed for Malalas security amid threats in UK
August 23, 2015 18:01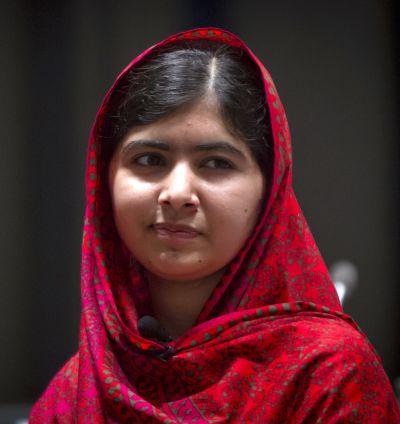 Pakistani nobel laureate Malala Yousafzai, who was shot in the head by the Taliban in 2011 for championing the cause of girls education, has reportedly been given two 24-hour armed guards in the UK after she was made a key target by terrorists.
The guards have been tasked to protect the 18-year-old rights activist because spy chiefs warn that threats against her have been growing, The Sun reported. "Her life's been at risk since that failed murder attempt. But threats have grown significantly as her profile has become bigger,' a source was quoted as saying. "Being a Nobel winner and female education campaigner means she is seen as a global ambassador. Her elite police protection reflects this,' the source said.
The level of security given to Malala is usually accorded to ministers or other political VIPs.
« Back to LIVE
TOP STORIES