No chargesheet in Badaun: Three accused get bail
September 04, 2014 16:42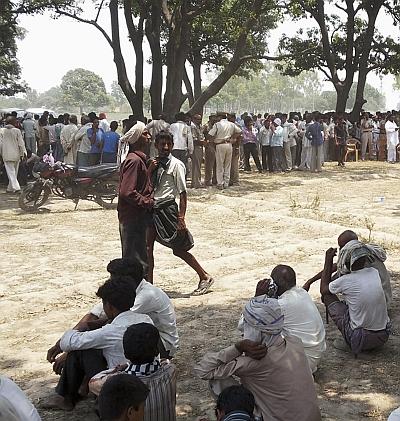 Three accused have got bail after the CBI refuses to file a chargesheet in the Badaun murder case.

According to the prosecution, filing of a chargesheet within 90 days in such cases is mandatory.

As the CBI, investigating the case, has not filed the chargesheet during this period nor sought additional time for investigation, three accused in the case and two constables have been able to secure bail.

The two cousin sisters were found hanging from a tree in Badaun district of Uttar Pradesh in the last week of May, an incident which sparked national outrage.

The courts ruling came four days after the Central Bureau of Investigation (CBI) had decided not to oppose applications for bail by five men arrested in the said case, paving the way for the suspects' release.

Initial inquiries had suggested that the two cousins, aged 14 and 15, and belonging to a low-caste community, were raped before being hanged, highlighting a breakdown in law and order in Uttar Pradesh.

The accused reportedly cleared forensic and lie detector tests.

« Back to LIVE
TOP STORIES