CBI chief Ranjit Sinhas plea to gag media from reporting on visitors logbook axed
September 04, 2014 12:09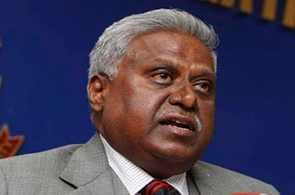 The Supreme Court today rejected CBI director Ranjit Sinha's plea to gag the media from reporting on the contentious visitors' logbook at his Delhi residence even as Sinha claimed it was invasion of his privacy.

The Indian Express reports that Sinha told a bench led by Justice H L Dattu that the media should be restrained since reports on who had been meeting in private was damaging his reputation. But the court shot back that the media was responsible enough to understand its role.

The bench adjourned the matter for Monday while asking applicant's counsel Prashant Bhushan to file an affidavit into the issue along with the logbook and all other documents that he wished to put on record.

Sinha's counsel Vikas Singh had objected to the application by 2G petitioner NGO CPIL, saying they must also disclose the source of information and also vouch for its authenticity before seeking action against Sinha.

The bench said that Bhushan, CPIL' s counsel shall file the application in accordance with the SC Rules.

Media reports on Sinha's logbook had suggested that he had been meeting accused in 2G spectrum allocation scam as well as in coal scam.

Subsequently Bhushan sought actions against Sinha and moved an application before the court.
« Back to LIVE
TOP STORIES