US mid-term polls: Hindu American Tulsi Gabbard coasting to an easy re-election
November 05, 2014 08:35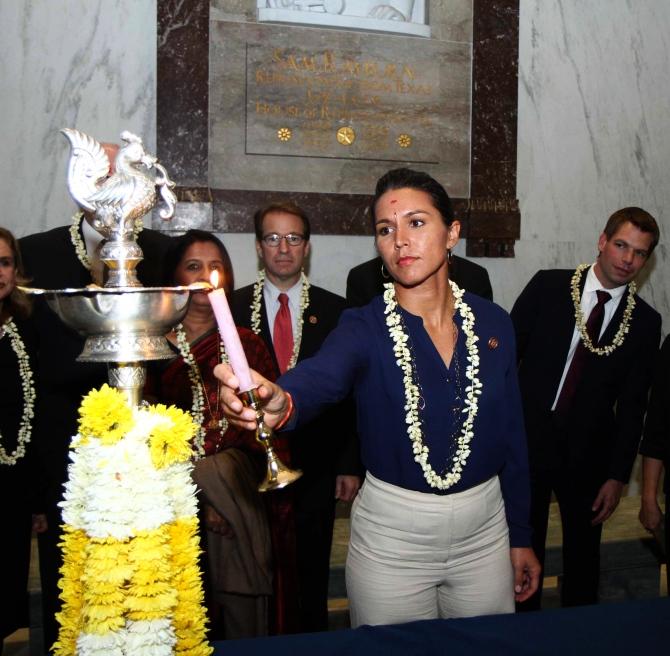 Rediff.com's Aziz Haniffa reports from Washington, DC: Democratic Congresswoman Tulsi Gabbard, the only Hindu American in the United States House of Representatives and a darling of the Indian American community is coasting to a rollicking re-election victory in Hawaii's 2nd District.

She has been called up for active duty and will not be returning to Capitol Hill on November 12 when the US Congress reconvenes after the mid-term elections.Gabbard has been called up for activation by the Hawaii army national guard to support their assistance to Hawaii County's response to the ongoing Kilauea lava flow.

The first and only Hindu American in Congress, who was elected two years ago, serves as a military police captain.

Her office said that because of Pentagon rules, "During this time, she will be unable to accept media requests or make public statements related to her official Congressional duties."

"Her offices in Hawaii and Washington DC will remain open and serving her constituents during this period. The duration of her duty is yet to be determined," a close aide to Gabbard told rediff.com.

« Back to LIVE
TOP STORIES