Turkish ad mistakenly uses Al-Qaeda leader's photo to sell hair removal cream
November 05, 2014 13:52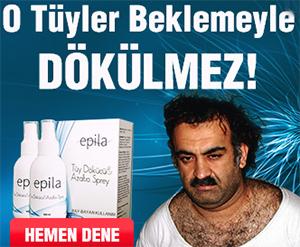 A Turkish cosmetics company committed -- in nonadvertising speak -- a bit of a marketing no-no when it used a picture of 9/11 mastermind Khalid Sheikh Mohammed in a recent ad campaign.
The company, in an attempt to hawk its hair removal products, repurposed a picture of the al-Qaida leader accompanied by a caption urging Turkish men to act now.
"The ad for the hair removal product reads, in Turkish, 'Waiting won't get rid of that hair!' or, more literally, 'The hair will not go away because you keep waiting!' ' according to Turkey's English-language paper, Hurriyet Daily News.
The image of KSM, as Vox points out, is ubiquitous, and the picture'"taken when KSM was captured in Pakistan in 2003'"was for many years the only known photo of the terrorist leader who is currently a prisoner in Guantnamo.
Read more
« Back to LIVE
TOP STORIES