LIVE! Schumacher can nod, keep eyes open for long periods
June 18, 2014 15:59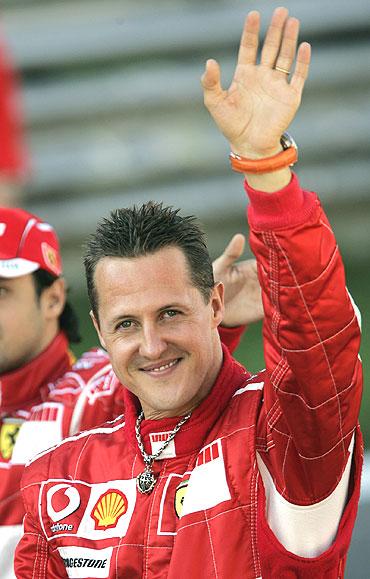 Formula One champion Michael Schumacher was conscious and had his eyes open during his top-secret transfer from a French hospital to a facility in Switzerland, Swiss newspaper Blick reported.

Schumacher is able to nod and is keeping his eyes open for "long periods," it has been claimed.

Schumacher was moved on Monday after emerging from a coma following his devastating ski accident in December.

The paper said he had his eyes open for most of the journey by private ambulance, which was conducted like a secret service operation. Schumacher did not speak, but he communicated by nodding his head during the 200-kilometre journey, the paper said.

The ambulance company was not told the identity of its world-famous passenger in advance, and staff had to give up their mobile phones when they came into contact with him. The paper said Schumacher had lost a lot of weight during his 170 days in hospital in the French city of Grenoble.
« Back to LIVE
TOP STORIES